Build the society we want
Humanity Circle is a place for the creation and sharing of events, ideas, projects and thoughts which are directed towards making society a more harmonious place. Generating support and solutions that can help people create environments that are more satisfying.
We are interested in projects that are focused on stability and welfare of the society. Trying to help wellbeing and interaction with the environment.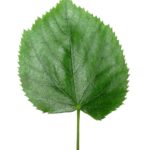 Social innovation brings the best improvements to community awareness. We aim to pro-actively support and harness these 'grass roots' movements.
5 values for each finger of a hand give us guidance:
Thumb – Each person is making their own choices
First finger – Society aims to create a stable environment for all
Middle finger – Solutions can be discovered through compromise

Fourth finger – We have to build society together

Fifth finger – Each value is a guide